The AMResorts Collection - Save up to $200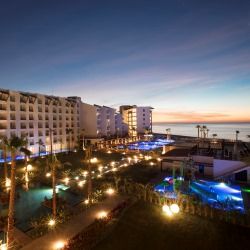 Two things guaranteed on The AMResorts Collection getaways? Amazing ambiance and good times. Whether you want a luxurious spa sanctuary, adults-only hideaway or family-friendly retreat, these resorts are sure to blow you away.
Book your flight and Zoëtry Wellness & Spa Resorts or Secrets, Breathless, Dreams, Now, Reflect and Sunscape Resorts & Spas vacation to save up to $200 per booking:
$35 off vacations of $1,200-$2,999
$100 off vacations of
...

Delta Vacations gives you the benefits and flexibility to truly own your vacation experience with packages inspired by hundreds of destinations, thousands of accommodations and endless activities.
Benefits of booking with Delta Vacations:
Enjoy savings when you package your flights, hotels, car rentals and more to any of our 300+ destinations worldwide.
Relax and book your dream getaway with ease, knowing you're getting the best price with
...
Multiple dates are available